Welcome to Hypnotherapist in Belfast
It is more than likely that you've happened across this website, because you've an interest in hypnosis and you're seeking a Hypnotherapist within the Belfast area. If so, then this is the correct web page for you!
Alan's goal is to help you achieve what you want. With you back in control and with real results that last.
About Alan Gilchrist
For nearly thirty years, Alan Gilchrist has been practicing Hypnotherapy within the Belfast area and with a client list of over fifty five thousand people, he is one of Ulster's Top Hypnotherapists as well as the longest practicing, and most experienced Hypnotherapists in the region.
For many people, hypnosis is something to be disparaged. It's a trick used by the stage hypnotists in any bar and club to trick and make fools out of the volunteers! But, hypnosis is so much more. It's a valuable tool for self-improvement and personal growth.
Put to its proper use by a professionally-trained Hypnotherapist, it is the ideal way to enable a person to help themselves. Through hypnotherapy, anyone can change their lives and for the better.
During a session of hypnosis, a client can put aside any limiting beliefs; beliefs which prevent them from moving forwards and being a healthier and happier person. They can relax and have an open mind and from it, can make changes within their everyday life.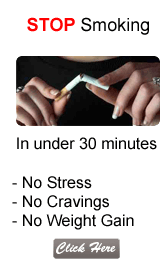 Hypnotherapy has existed for thousands of years, eventually evolving into the technique we know today. It is a
natural phenomenon, one which is recognized by conventional medicine as a complementary therapy. It can assist with many different problems and can be used to speed up recovery rates as well as aid in the healing process of certain conditions. Indeed, in some cases such as insomnia and anxiety attacks, hypnotherapy can be more of a cure than the medications prescribed by doctors! Of course, this depends upon each client.
Hypnosis is only the state of relaxation. During this state, however, the person is so relaxed and so calm, that the door to the subconscious mind is unlocked. Here, all the worries, fears, anxieties, phobias, habits and behavioral patterns can find their root! Once open, a technique known as suggestion therapy comes into use. Using this therapy, life-changing suggestions are implanted into the brain and with them, hypnotherapy actively re-programs the mind.
Fast Track Hypnosis
During his long career, Alan has created his own technique- the Fast Track Hypnosis treatment- which takes all that is good from the traditional methods of Hypnotherapy, as well as the very latest in technology to form a technique, which is so good and has become so successful, many hypnotherapists are now trying to copy it! This is certainly the case in his Stop Smoking and Lose Weight in 30 minute clinics!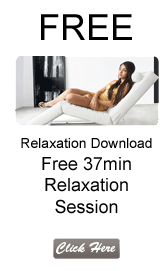 Through the introduction of Mind's Eye Courier, a piece of technology unique to Northern Ireland, Alan then harnessed the science of light and sound within his clinic. This revolutionary system comes from America and within an incredible amount of time, creates the state of deep relaxation used in Hypnotherapy. Traditionally this is produced by the much slower techniques of meditation, yoga and visualization etc. Synchronized light and sound patterns are scientifically programmed to aid with behavior modification.
On top of this, Alan has also introduced another American concept known as Laser Light Therapy.and includes this into his Stop Smoking and Weight Control sessions. A non-invasive version of acupuncture, Laser Light Therapy is a small beam of light which is placed over the acupuncture points on the outer ear.
The application of this small ray of light encourages the body to increase the production of natural endorphins. Endorphins are anti-stress chemicals and through their release into the bloodstream, the client's own will and determination to succeed in their desire to quit smoking or lose weight with little or no withdrawal symptoms is only enhanced!
These special and exclusive audio/visual techniques are standard practice within Alan's clinics and are unlike the treatment process of any other Hypnotherapist in the UK .
As such, Alan has named this method: Fast Track Hypnosis.
The use of such technology ensures that each and every client receives the best possible treatment and in the most efficacious way. The media have often tested Alan and each time, his techniques have prevailed. You can read clients testimonials on this site, but you can also find articles on Hypnotherapy, written by Alan within local and national papers and magazines.
Alan also has Hypnosis Centres in: Ballymena, Coleraine and Omagh
Testimonials
"Dear Alan, Just a short note to thank you for your help. As a teacher facing so many demands in a seemingly hopeless situation, I came to ask for help in coping with many difficulties. Now that I have ended my sessions with you I can see things in a different light. What seemed to be an impossible task now seems to be manageable and within my scope. There is still a great deal to be done, but I feel that I can now tackle the tasks much more confidently. Above all you taught me how to relax, "relax" was a word to which I had almost totally forgotten the meaning of.   Thanks again Paul…… "